While we are all spending substantial time online owing to the pandemic and lockdown, it is important to know that cyber crimes have skyrocketed over the last couple of years. As a result, cybercriminals are trying to trap us with new and innovative ways and we need to be more careful than ever. The 5 billionth search scam is one such way through which they will try to lure you.
What is the 5-Billionth Search scam?
The 5-Billionth Search Scam is kind of a pop-up scam. If you happen to get such notifications while browsing, then it is a matter of concern. It is a part of another scam "You have won a Google gift". This might be an indication that you have downloaded some kind of potentially unwanted programs (PUP) inadvertently.
The popup displays 3 boxes with mysterious gifts for you to choose and you have only 15 minutes to decide. The idea is to collect your personal information like credit card details, address, phone number, etc, so that you can "claim" your prize.
---
How does the 5-Billionth Search PUP get installed on your computer?
The malicious programs mostly get installed when you are downloading any software from a third-party website through bundling. In other words, less than reputable sites often redirect you to these other harmful sites that contain malicious programs. Therefore we must check the custom or advanced settings while installing the software. Otherwise, it is difficult to identify these PUPs.
See Also: How to Remove jZip Virus (by Bandoo)
---
How to identify if a PUP like 5-Billionth Search scam has been downloaded to your PC?
The below signs can indicate if any malicious software has been downloaded to your computer.
You will see advertisements appearing in places they shouldn't be, mostly in the middle of the browser where you are likely to click.
The homepage of your browser has been changed without your knowledge or permission.
You are finding it difficult to visit certain websites you usually frequent.
If you are constantly getting redirected to unwanted websites.
You are getting unnecessary popups about software updates.
See Also: How to Get Rid of Soap2Day Virus? Is It Illegal?
---
How can you stop the 5-Billionth Search ads virus from infecting your PC?
If you happen to come across such a 5-Billionth Search popup on your screen, please close the window and the browser immediately. Next, use a good antivirus to scan your PC to ensure the virus has not infected your computer. Above all, you may also install an ad blocker extension to your browser to avoid such dubious advertisements.
If you are lucky, this will be enough to solve the problem. However, if the device keeps getting redirected to the same popup, then the virus has been downloaded and needs to be cleaned up.
---
How to remove 5-Billionth Search scam adware?
Delete 5 Billionth Search popups from Mac PC
Select System preferences from the Apple menu and try to find the profile icon. Remove any profile you find suspicious or that hasn't been created by you. If you do not find the profile icon, please continue with the next steps.
Click finder on the dock and then select applications. This will display the list of applications that you have downloaded consciously and inadvertently. Select the malicious app from the list and move it to the trash. Clean the trash bin immediately and restart your PC.
Apart from this, always keep a good antivirus handy and run a scan from time to time. This will diminish the possibility of a virus attack substantially.
Get Rid of 5 Billionth Search virus from Windows PC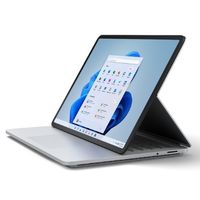 If you are using Windows 11, click on the start option and click on Apps and features, locate the harmful file and uninstall it.
For Windows 10, click on the start icon and select the Control Panel. From the new window select Apps and features, right-click on the app you figure is malware, and then uninstall it.
For Windows 8, click on the start icon and select Programs and features. This is going to display a list of programs installed on your computer. From the list, right-click on the program you want to uninstall and do the needful. If the malware were downloaded into the system, it is important to reset the browsers.
Uninstall Billionth Search virus from Chrome browser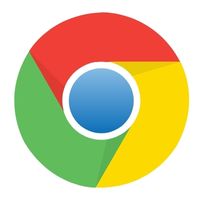 Removing the 5-billionth search scam will require us to reset the browser.
Open the browser, click on the three dots on the top right corner of the page and then go to settings.
In the settings page scroll a little down and click on the "advanced" option and finally click on "Reset settings". This should fix the problem.
Delete Billionth Search scam virus from Firefox browser
Much like Chrome, we need to restore the browser to its default settings 5-billionth search scam from firefox. The steps are quite easy. From the homepage, first click on the three horizontal lines on the top right corner and then go to the settings option.
As the new window opens up, find help and then click on Troubleshooting Information. Next click on "Refresh Firefox" and this should clean up the browser.
Get Rid of Billionth Search popups from Safari browser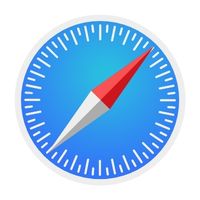 As the default browser for Mac, it is attacked differently by this search scam- in the form of a .plist. Follow the next steps to remove the virus. First, you will need to close down the browser and all other windows. From the main screen of your Mac click on Go, then select Go to the folder.
You will notice a small search box, there type "~/Library/Preferences" and hit enter. In the next window try to locate a file named "com.apple.Safari.plist". If you find it, immediately drop it in the trash bin. Clean the trash bin immediately and restart your PC.
---
Uninstall Billionth Search scam virus from Edge browser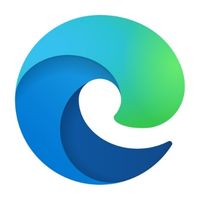 Open Edge browser and click on the menu 3-dotted icon on the top right corner. From the new popup click on "Extensions".
On the new page, try to locate any extension that might look suspicious and click on remove.
Hope this guide helped you get rid of this potentially unwanted program.
See Also: Remove Zvideo-live.com Ads, Popups, and Redirections
Remove the 5-billionth search notification from your iPhone and Android phone
If you happen to get the 5-billionth search popup on your iPhone, please follow the next steps. Firstly, quit the browser in use immediately and uninstall the browser app.
In addition, download the browser from the App store. This will remove any virus, cache files, and any kind of junk data in your phone.
Apart from the above steps, always run a regular scan on your device. In conclusion please also be very careful before clicking on any links or alluring prizes. With advanced security, hackers are trying to find out new ways to intrude on your privacy.